HOME FUN RUN TO OVERCOME THE OBSTACLES OF POVERTY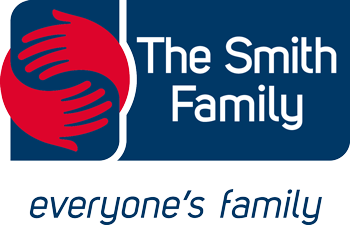 Families across the nation will raise heart rates and funds for Australian children living in poverty who are further disadvantaged by COVID-19, with the inaugural Home Fun Run held on Friday, June 12.
Home Fun Run has a dual mission; funds raised will help connect Australian children living in poverty with remote learning opportunities through The Smith Family's Learning for Life program, as well as brightening Christmas for thousands of families by donating toys to their Toy & Book Appeal.
The campaign was founded when School Fun Run Director Brendan Hopp saw an opportunity to repurpose their fundraising vehicle to battle the economic impacts of COVID-19, while also giving families a fun physical activity to achieve together at home.
"After talking to The Smith Family, I was saddened to learn how significantly children experiencing poverty are affected by COVID-19 and the need to support their education through remote learning opportunities. The funds raised from Home Fun Run will help children experiencing hardship overcome the obstacles of poverty during this global pandemic, and long after."
"The Home Fun Run encourages families to get creative with a fun obstacle course in their backyard to raise some much-needed funds for The Smith Family, and promote some healthy activity while kids are at home." Hopp said.
70% of the funds raised will go towards remote learning resources and the remaining 30% to be donated in the form of toys to The Smith Family's Christmas Toy and Book Appeal.
The Smith Family CEO Dr Lisa O'Brien says, "This initiative with Home Fun Run comes at a crucial time for the thousands of disadvantaged students The Smith Family supports.
"The funds raised by Home Fun Run will go directly towards our Learning for Life program, which provides vital educational support for disadvantaged children. With education the key to breaking the cycle of poverty, we are delighted that four in five students participating in our program at the completion of high school, are working and/or studying 12 months after leaving. So, we thank all those families who will get involved with
Home Fun Run for their help enabling our life-changing work for the children we support."